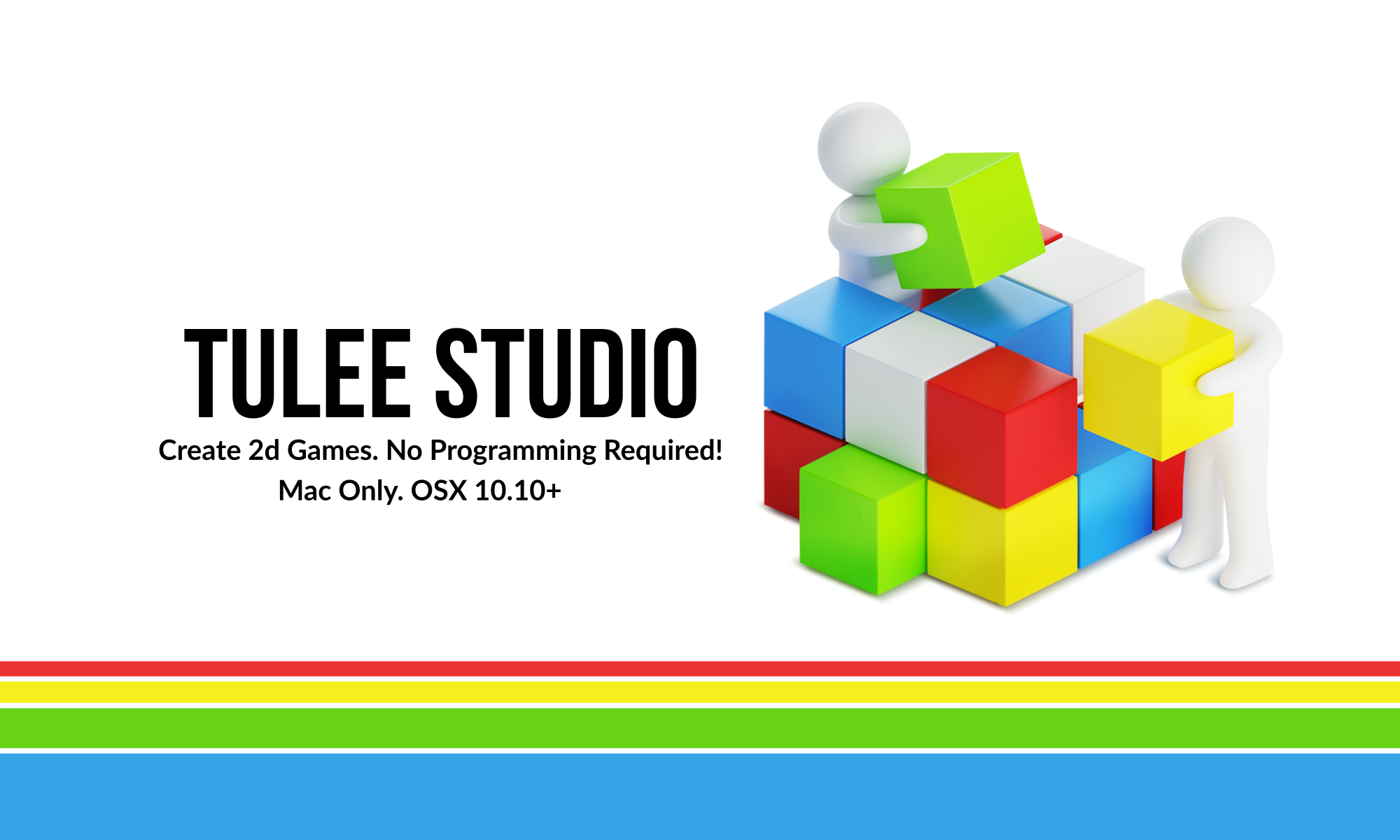 Tulee Studio
A downloadable tool for macOS
Platforms
Tulee Studio uses Haxe, OpenFL, and HaxeFlixel to allow you to export your games to Html5, Mac, Windows, Android, Flash, iOS and various other platforms!**
No Coding Required!
Create your logic with a visual editor that makes it easy to explore all possible actions. Don't worry about memorizing APIs or managing complex code. Tulee Studio organizes logic inside Finite State Machines (FSM) to allow for easy state changes.
Additional Notes
Haxe, OpenFL, and HaxeFlixel are completely free to use! You don't even need Tulee Studio to utilize those technologies. Tulee Studio is intended to empower Mac users to create cross-platform games. Windows users have a great IDE called Haxe Develop .
Limitations
This free(unlicensed) version is limited to a single scene per project. To purchase a key please visit Tulee Studio. There are no other limitations, please feel free to create games!
**You need the target platform in order to compile natively to it. To compile to Windows requires a Windows machine with Visual Studio, iOS requires Mac with XCode, Linux requires a Linux machine. Additional membership may be needed to publish to different platforms. For example, to publish to Mac or iOS App Store requires an Apple Developer membership.
Install instructions
Tulee Studio requires Haxe, OpenFL, and HaxeFlixel installed in order to export your game. Please follow the Getting Started guide in order to test and export your game.